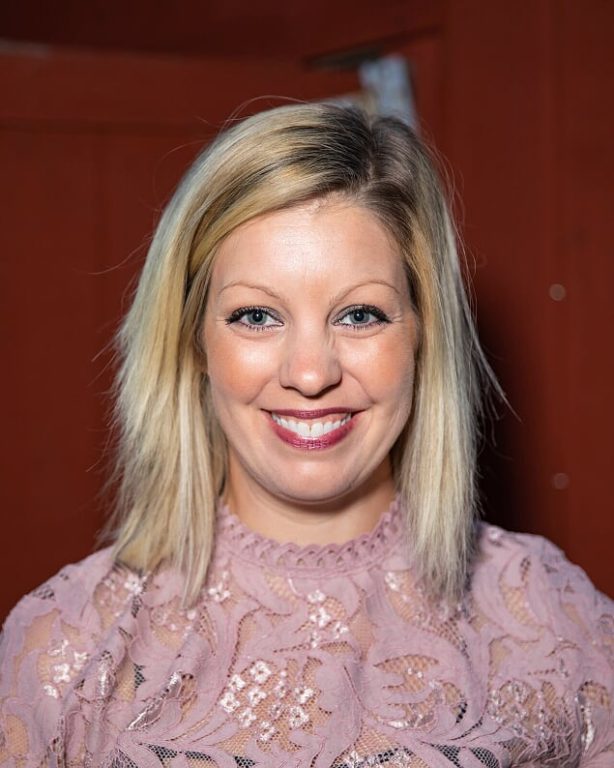 Julie Simon
Artistic Director, Pure Vibe Dance Center & Dance Company/Crew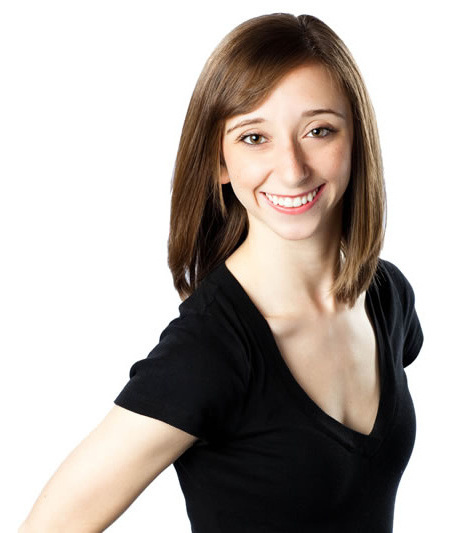 Marley Schmidt
Assistant Director, Pure Vibe Dance Company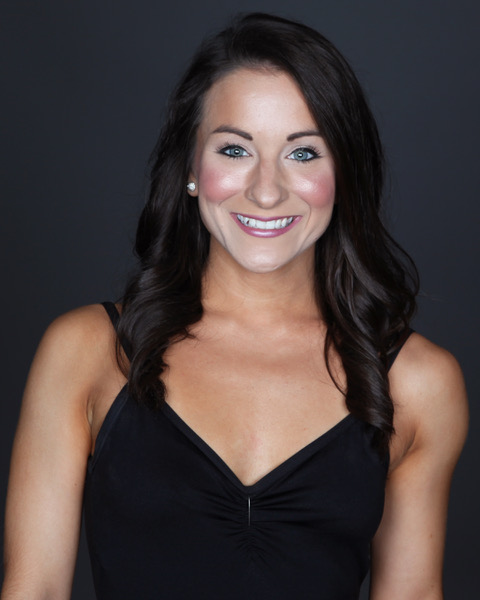 Mariterese Altosino
Company Choreographer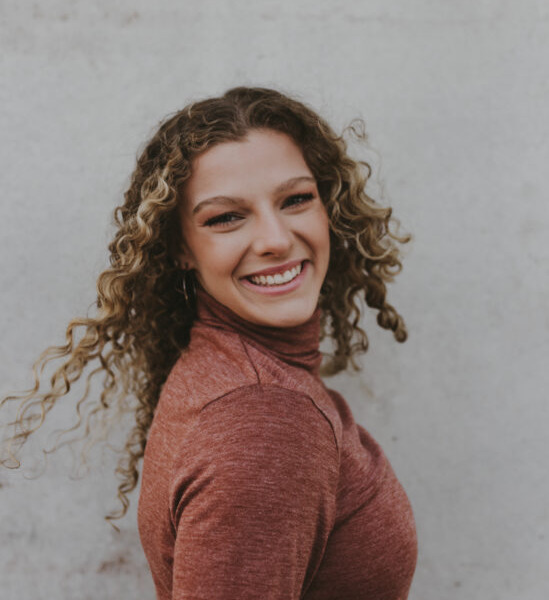 Kiera Brown
Instructor/Company Choreographer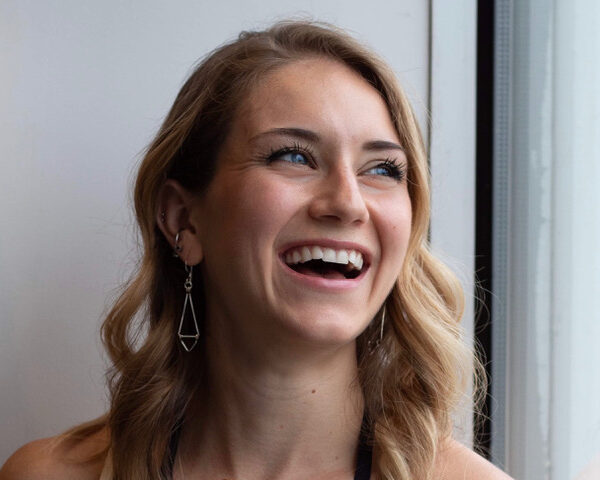 Emily Connolly
Yoga Instructor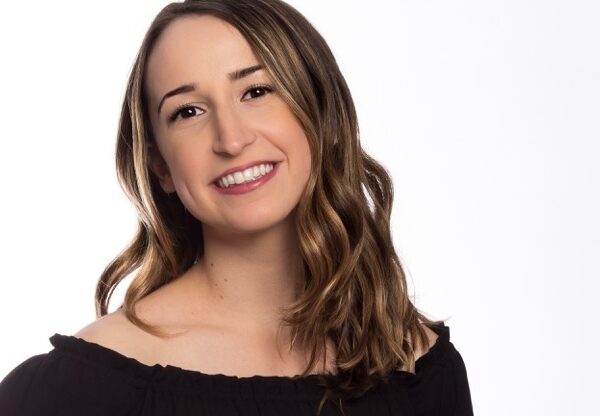 Keli Gunn
Instructor/Company Choreographer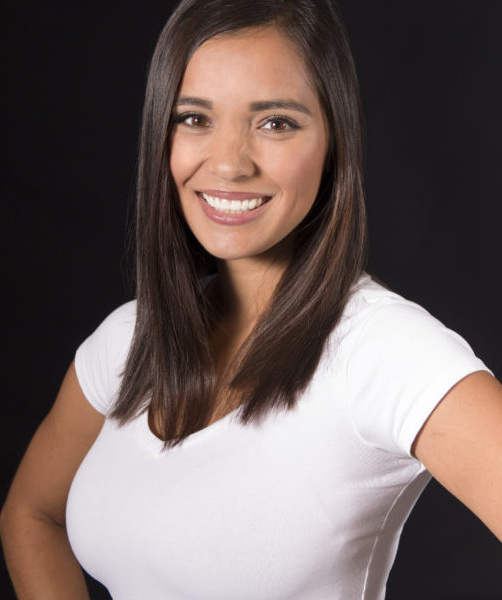 Jen Isaacson
Instructor/Company Choreographer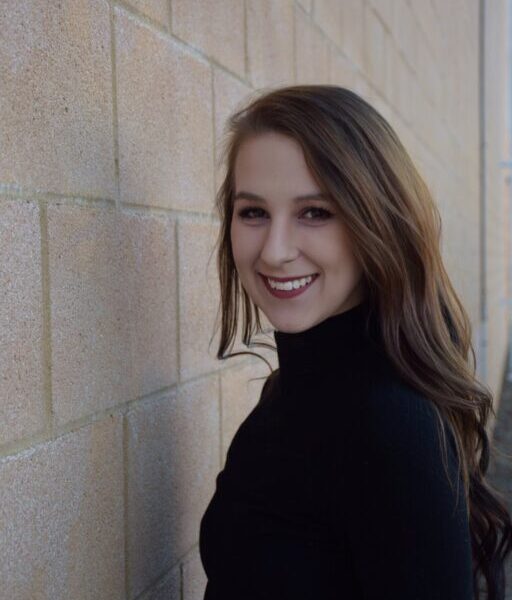 Holly Lehnertz
Instructor/Company Choreographer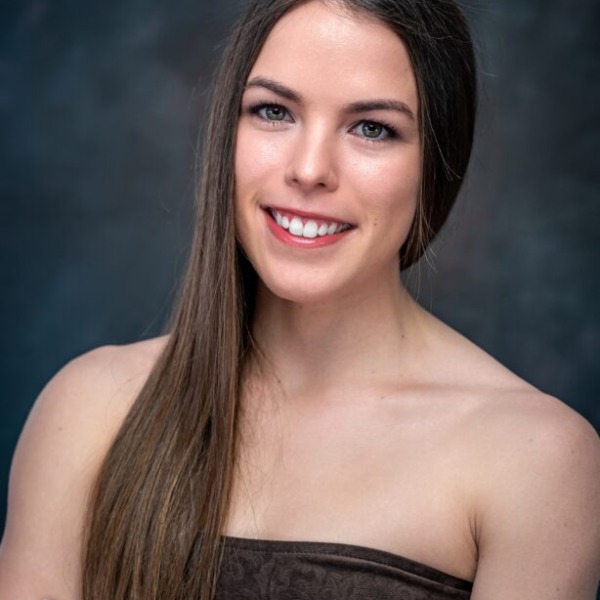 Hayley Midea
Instructor/Company Choreographer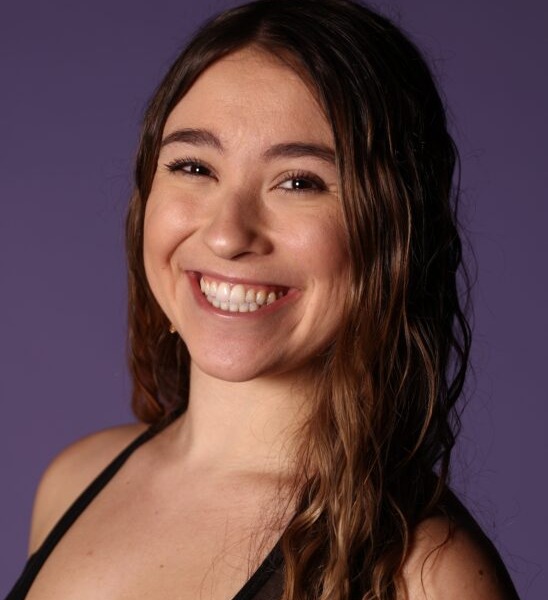 Ciera Nolan
Instructor/Company Choreographer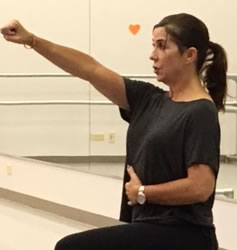 Tammi Sengpiel
Barre Instructor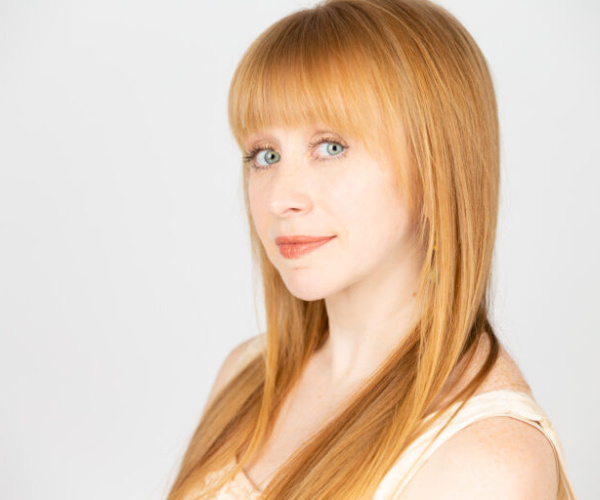 Jessica Miller Tomlinson
Ballet Instructor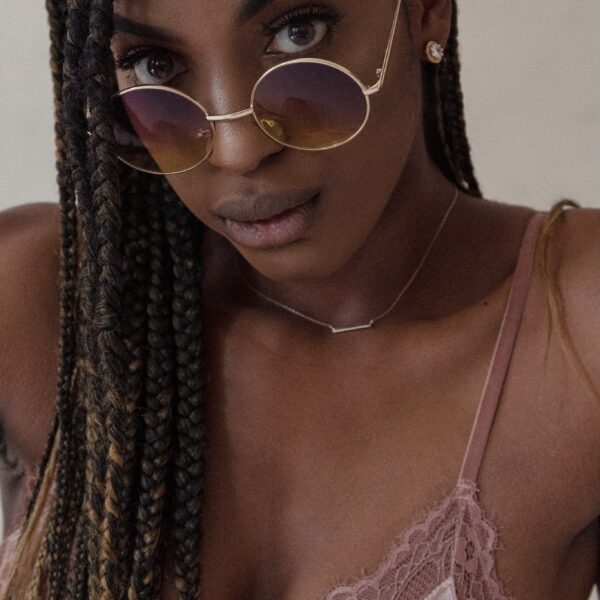 Morgan Wiggins
Hip-Hop Instructor/Crew Choreographer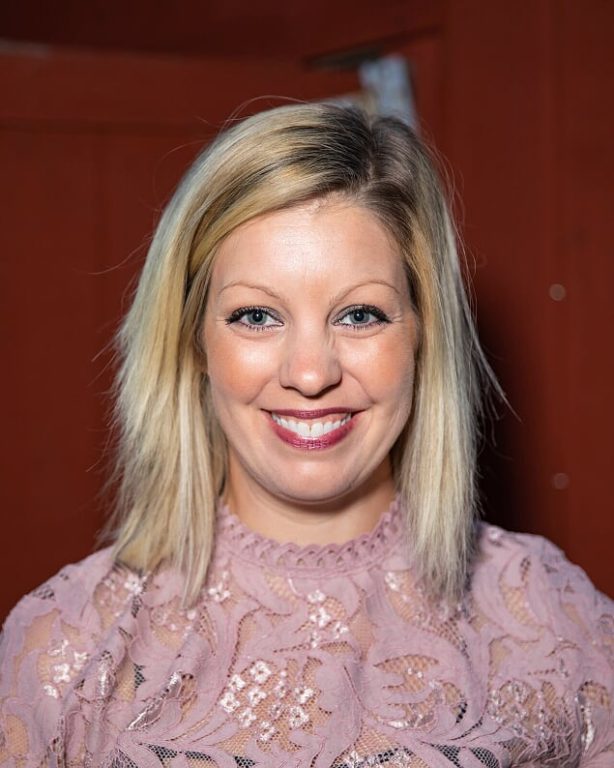 Julie Simon
Artistic Director, Pure Vibe Dance Center & Dance Company/Crew
Julie Simon has an extensive dance background in a variety of dance forms and has worked in a wide variety of dance education centers including dance studios, colleges and has taught master classes and workshops throughout the US. She graduated from Point Park University, Pittsburgh, PA, with a Bachelor of Arts Degree in Dance Performance; double-concentration in Ballet and Jazz and continued her dance education as a Scholarship Dancer at Visceral Dance Center in Chicago. Previous collegiate instruction experience includes teaching dance technique and choreography at Harper College, Robert Morris University, Northern Illinois University, and Point Park University and in the Chicago Public School system as a Ballroom Dance Instructor through the "Having A Ball" program. Julie's choreography has won regional and national awards and has been highlighted in the McDonald's Thanksgiving Parade in Chicago, IL, at various halftime shows for the NBA Chicago Bulls & WNBA Chicago Sky, in Dance Chicago at the Athenaeum Theatre in Chicago, IL, as well as various musicals, recitals and regional and national competitions for various dance companies and studios. Her performance experience includes performing at the Super Bowl opening the Pre-Show Party for Katy Perry, as well as with various professional dance teams, contemporary dance companies including B.I.S.I. Chicago Dance Company under the direction of Lynn Arevalo and Deeply Rooted Dance Theater under the direction of Kevin Iega Jeff and Gary Abbott, musical theatre companies, and commercial/corporate events in Chicago, IL including McDonalds, Party City, Swedish Covenant Hospital, Pivot Point and KMS California. Julie is grateful to continue to share her passion for dance with the dancers at Pure Vibe and the opportunity to create a well-rounded dance education center in the Western Suburbs!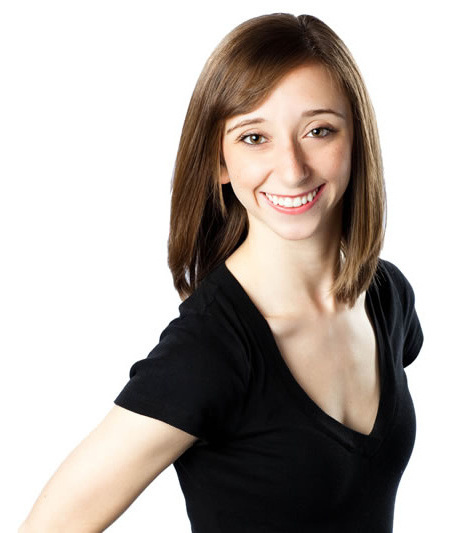 Marley Schmidt
Assistant Director, Pure Vibe Dance Company
Marley Schmidt has been with Pure Vibe since its first year, and took on the role as Assistant Artistic Director in 2016. She loves to be a jack-of-all-trades when it comes to teaching, and has expertise in many different genres and across all ages. As a choreographer for Pure Vibe, her pieces have received recognition at both regional and national competitions. As a professional dancer, Marley has worked as a freelance artist for choreographers Rebecca Lemme, Autumn Eckman, and Kalin Morrow, and danced as a company member with Kristina Isabelle Dance Company and Same Planet Performance Project, under the direction of Joanna Read. Before living in Chicago, Marley graduated summa cum laude with a Bachelor of Fine Arts degree from Western Michigan University. In her years at WMU she had the opportunity to work with guest artists such as Harrison McEldowney, Autumn Eckman, Lauren Edson, and Nelly Van Bommel, and performed at the Dance Chicago Festival, Oakland Dance Festival, Eat to the Beat, and ACDFA nationals in Washington, D.C. Her additional training includes a semester abroad studying dance at the Trinity Laban Conservatoire of Music and Dance in London, England, and the scholarship program at Lou Conte Dance Studio in Chicago, IL.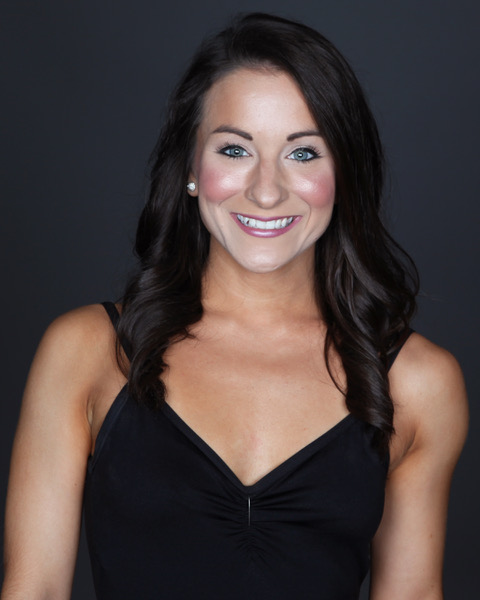 Mariterese Altosino
Company Choreographer
Mariterese Altosino, a Chicagoland native, earned her Bachelor of Arts in Dance as well as Business and Entrepreneurship from Columbia College Chicago. Post graduation, Mariterese danced with Giordano Dance Chicago for four years, during this time she worked with world-renowned choreographers such as Ray Leeper, Peter Chu, and Marinda Davis and performed works by Ray Mercer, Christopher Huggins, Randy Duncan, Jon Lehrer and Gus Giordano. Mariterese has performed professionally in Dance for Life Chicago, Harvest Contemporary Dance Festival, Move Dance Festival, and has made TV appearances on Windy City Live and ABC 7 News. Altosino continued her professional career with the South Chicago Dance Theatre, Banks Performance Project, Water Street Dance Milwaukee, and participated in a choreographic residency with Choomna Dance Company of Seoul, South Korea. Mariterese is a veteran instructor with Universal Dance Association (UDA) and has been instructing summer camps at the high school and collegiate level for over ten years. Through UDA, she has taken her passion for dance internationally to teach, judge, and choreograph in Ecuador, Germany, Norway, Slovenia, Austria, London, and China. Mariterese continues to choreograph and teach for various studios and schools around the Chicagoland area, and is currently the head coach of the Downers Grove South Junior Varsity Dance Team.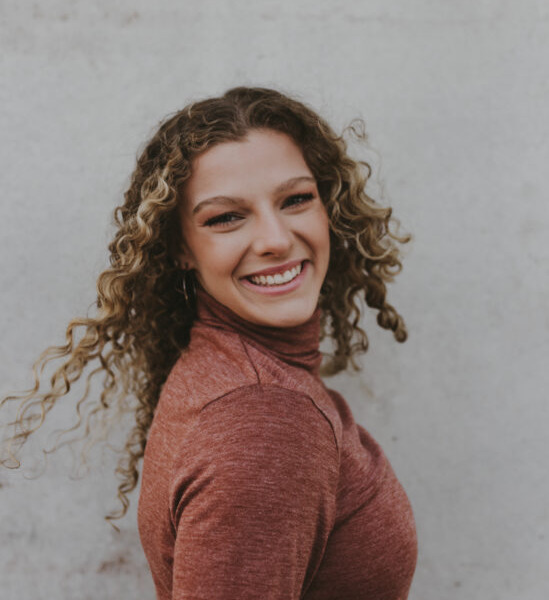 Kiera Brown
Instructor/Company Choreographer
Kiera Brown, originally from Wixom, MI, attended Western Michigan University, graduating inSpring 2021 with a B.F.A. in Dance. While at WMU, she had the pleasure of performing workschoreographed by Yin Yue, Jennifer Archibald, BAIRA, Mike Esperanza, KatarzynaSkarpetowska, Jeremy Blair, Monique Haley, David Curwen, Carolyn Pavlik, Seyong Kim, andKelsey Paschich. Kiera had the opportunity to perform alongside Peridance Contemporary DanceCompany and was also a company member of Western Dance Project under the direction ofWhitney Moncrief during its 2018-2019 season. Kiera furthered her dance training at HubbardStreet Dance Chicago's choreographic summer intensive and there she worked with Rena Butler,Robyn Mineko-Williams, Micaela Taylor, and Rodrick George. This year, she is looking forwardto being a part of South Chicago Dance Theatre as an Emerging Artist for their 2021/2022season. In addition to being a performer, Kiera is also a choreographer, teacher, and videographer.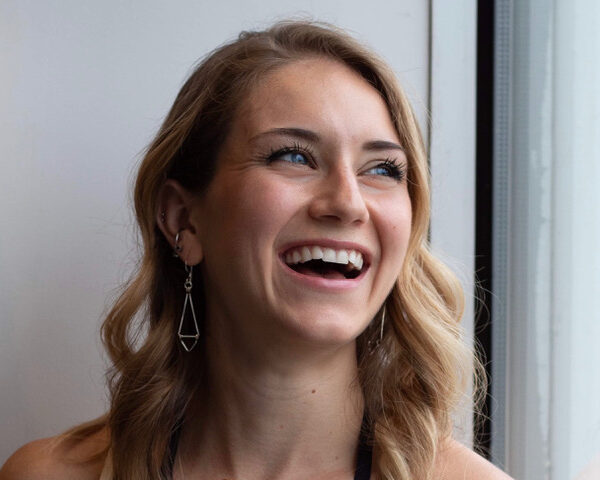 Emily Connolly
Yoga Instructor
Emily Connolly has been teaching yoga for 9 years, and specializes in her creativity of the flow of movements.  Coming from a heavy dance background, she sequences her yoga classes to feel as natural in the body as a dance would be, with the benefits and mindfulness of yoga.  Emily's classes are a Hatha/Vinyasa based, with elements of mobility, strength, flexibility, as well as mindfulness of breath, focus, and presence.  She is very passionate about the different ways that yoga can heal the body, from scar tissue and inflammation to clearing the mind.  With uplifting and inspiring music, Emily hopes to make each yoga class one that heals and soothes your body from the inside out, and prepares you for the rest of your life's activities.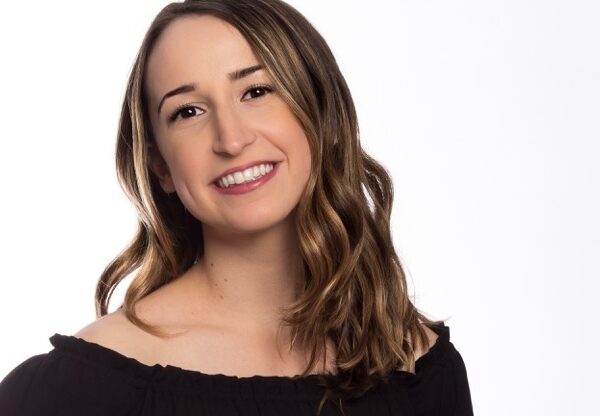 Keli Gunn
Instructor/Company Choreographer
Keli Gunn is a dancer and choreographer based in Chicago. They began their dance training in the Chicagoland area at Forum Dance Theatre, under the direction of Eddy Ocampo. They graduated summa cum laude with a Bachelor of Science in Marketing at the University of Illinois at Chicago. They have performed works by Robert Battle, Nick Pupillo, and Tommie-Waheed Evans, among others, and have performed as a guest with the Salt Creek Ballet. Keli has completed intensives at Hubbard Street, BODYTRAFFIC, and Peridance. They spent a season performing for project-based company Still Inspired, and also perform in self-produced work. In addition, Keli has been awarded choreographic residences in both New York and Chicago.They have presented choreography at Steps on Broadway in New York, as well as the Athenaeum Theatre, Greenhouse Theater Center, Stage 773, Edge Theater, and UIC Theatre in Chicago.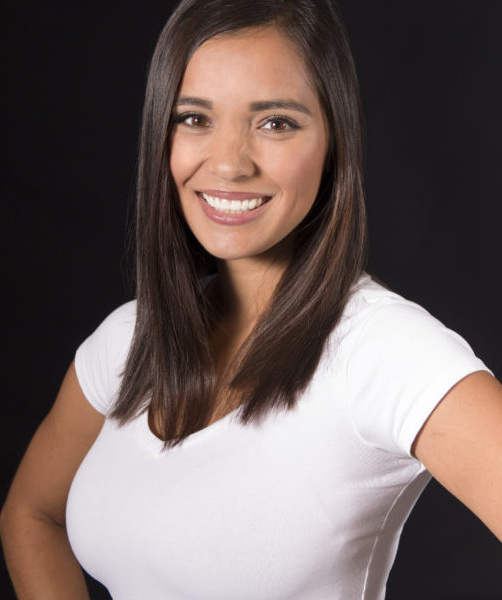 Jen Isaacson
Instructor/Company Choreographer
Jennifer, a native to Downers Grove, began her training at the age of four. Shortly after high school, she began a professional career which began with dancing for the Chicago Rush. She performed with the team for 4 years and served as a captain her fourth season.During her professional career, she danced and performed in numerous live events and commercial work. Additionally and most proudly, she had the opportunity to travel overseas to perform for our troops. Jennifer has been instructing and coaching dance teams for the past 10 years. A passion for teaching helped her earn her bachelor's degree in elementary education. She uses her education background in her instruction and classroom management.In addition to teaching at Pure Vibe, Jennifer is the head varsity coach for the Downers Grove North Athenas Dance Team. Coaching and mentoring high school age students at her alma matter is her passion. She feels very fortunate to be able to influence and share a love of dance with her students.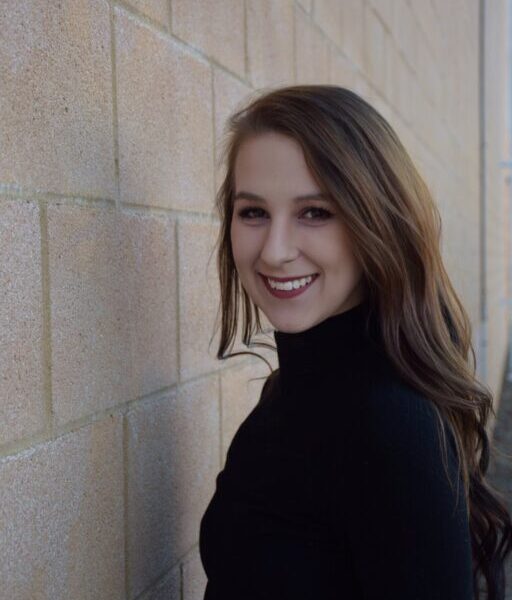 Holly Lehnertz
Instructor/Company Choreographer
Holly Lehnertz grew up in a suburb of Chicago. She earned a Bachelor of Fine Arts degree in Contemporary Dance from the University of North Carolina, School of the Arts. While in college she studied numerous techniques including CounterTechnique, Graham, Cunningham, Limon, and Release. She performed works by José Limón, Merce Cunningham, Martha Graham and Kira Blazek-Ziaii. After 3 years at UNCSA, Holly moved to Israel to dance with Kibbutz Contemporary Dance Company - MASA. In Israel she performed works by Rami Beer and Mats Ek. Holly has participated in many summer studies including Cambrians Dance Chicago, Peter Chu's Intensive,  Entity Dance Company, Countertechnique, Thodos Dance Chicago, Point Park Intensive and Saratoga Summer Dance Intensive. Holly is currently on faculty for teaching and choreographing at many studios in the Chicago and Milwaukee area. She recently performed with the Kate Jablonksi Statement in Croatia for the 2022 Sibenik Dance Festival. She currently dances professionally with Hedwig Dances in Chicago, as well as Water Street Dance Company in Milwaukee.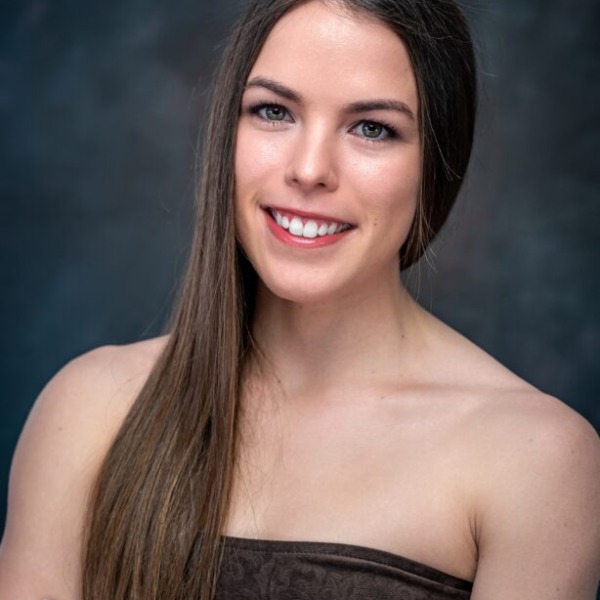 Hayley Midea
Instructor/Company Choreographer
Hayley Midea is a dancer, choreographer and teacher originally from Wixom, Michigan. In April of 2020, Hayley received a BFA in Dance from Western Michigan University where she has performed works by Jackie Nowicki, Monique Haley, Carolyn Pavlik, Kelsey Paschich, Jeremy Blair, Joseph A. Hernandez and BAIRA MVMNT/PHLOSPHY. Hayley was also a company member of Western Dance Project, under the direction of Whitney Moncrief. Hayley has trained in a variety of styles including jazz, ballet, modern and contemporary. The Michigan Dance Council awarded Hayley the Maggie Allesee Choreography Award for her piece "Dear Larry," in 2019. Hayley also performed her work at the 2020 ACDA East-Central Regional Conference where she was selected to perform at the National Conference in Long Beach, California. She was also selected to perform at the SoloDuo Dance Festival in New York City, Detroit Dance City Festival, Trifecta Dance Festival, Chi Dance Fest and Simantikos Dance Chicago Choreography Kick-Off. Hayley's work also won "Best Spoken Word Used in a Film" and "2021 Viewer's Choice Award" at the inaugural Dance Is Activism Film Festival produced by Earl Mosely's Diversity of Dance. Hayley teaches dance in the Chicagoland area and is excited to be continuing with South Chicago Dance Theatre as a main company member for the 2022-2023 season. With SCDT, Hayley has performed in works by Kia Smith, Crystal Perkins, Wade Schaaf, Ron De Jesus, Joseph Kim and Monique Haley. Recently, Hayley performed with SCDT and Choomna Dance Company in Arnhem, Netherlands. As a professional in Chicago, Hayley has also performed in the Dance For Life Finale choreographed by Randy Duncan. Hayley is excited for another great season at Pure Vibe!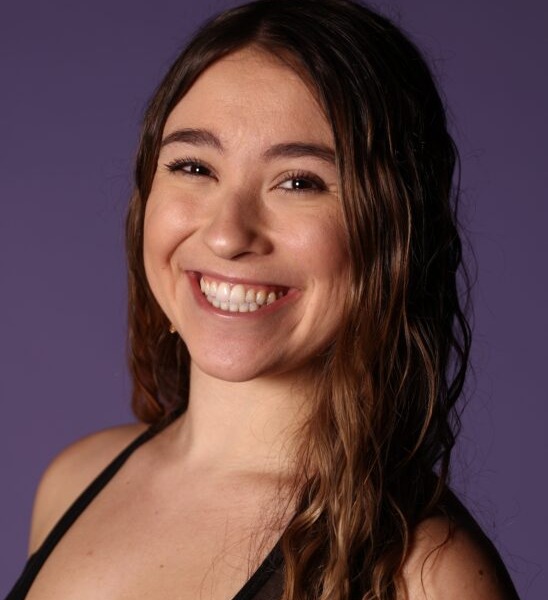 Ciera Nolan
Instructor/Company Choreographer
Ciera Nolan, originally from Lake Zurich, Illinois, graduated from Western Michigan University with a Bachelor of Fine Arts in Dance, a minor in Event Management, and a certification in Dance Studio Management. At WMU, Ciera performed in many student works and was a part of the WMU department of dance touring ensemble, Western Dance Project, under the direction of Whitney Moncrief. Additionally, she performed works by guest artists Jackie Nowicki, Mike Esperanza, and Melanie George, as well as faculty members Jeremy Blair, Monique Haley and Kelsey Paschich. During her time at WMU, Ciera represented her class serving on the board of Orchesis Dance Society. Ciera has also attended many intensives including DanceWorks Chicago, The Cambrians, Inaside Chicago Dance, and River North Dance Chicago. She is also a staff member at Masquerade Dance Competition and Chicago Dance Connection. Ciera teaches and choreographs throughout the Chicagoland area and enthusiastically shares her passion of dance with young dancers.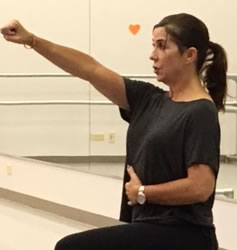 Tammi Sengpiel
Barre Instructor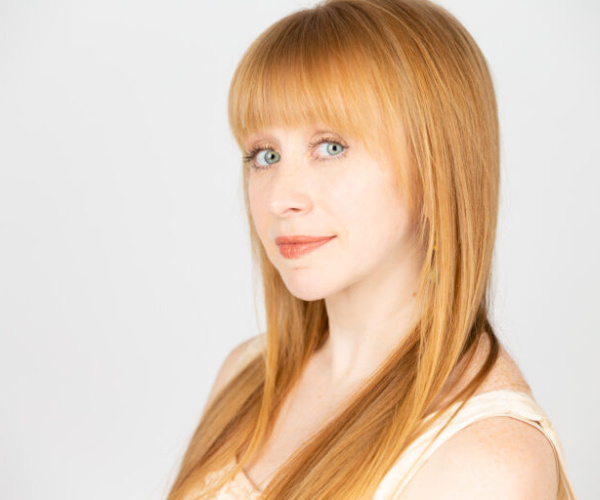 Jessica Miller Tomlinson
Ballet Instructor
Jessica graduated from the University of NC School of the Arts with a BFA in Contemporary Dance. She was a dancer, choreographer, assistant rehearsal director and teacher for Thodos Dance Chicago from 2005-2017, where she performed and toured both Nationally and Internationally.Jessica Miller Tomlinson's Award Winning Choreography has been commissioned or produced by the Chautauqua Ballet Company, NC School of the Arts, Aerial Dance Chicago, Hot Crowd, Alluvion Dance Chicago , DanceWorks Chicago, Chicago Repertory Ballet,The Joyce Theater Foundation, Moonwater Dance Project, The Jacob's Pillow Dance Festival, Idaho Dance Theatre, RDA MidWest, Columbia College of Chicago , Washington and Lee University, The Edinburgh Fringe Festival , Forum Dance Theatre, Nomi Dance Company, Dance in the Parks, The Dance Gallery Festival, Visceral Dance Chicago, Eisenhower Dance Detroit, The Harvest Dance Festival, The HSDC Youth Ensemble, UnEarth Virtual Arts Festival,The Take Up Space Dance Fest, SHIFT DANCE | FESTIVAL, Dance For Life, and Thodos Dance Chicago. She has collaborated with the Andy Warhol Silver Clouds Exhibit at the MCA and with Chicago band District 97. Jessica was most recently a Faculty member for the Hubbard Street Youth Dance Program, as well as The Joffrey Academy of Dance, where she taught Contemporary for the Joffrey Studio Company and Trainees.  She was Adjunct Faculty at Northern Illinois University for two years. She is currently a faculty member at Alma Dance School, Pure Vibe Dance Studio, and The Rooted Space. She currently serves as Ballet Mistress for Cerqua Rivera Dance Theatre as well as Rehearsal Director for South Chicago Dance Theatre.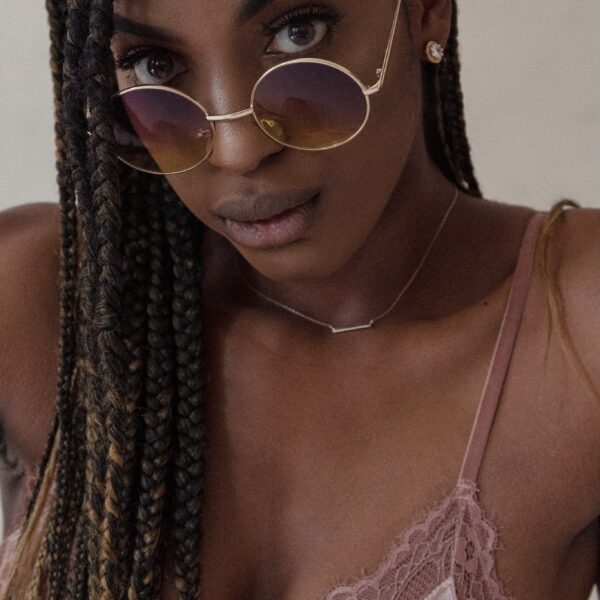 Morgan Wiggins
Hip-Hop Instructor/Crew Choreographer
Morgan Wiggins fell in love with dance when she was 3 years old as a praise dancer in her grandmother's church. She eventually decided to pursue a competitive level of training in which she trained in Ballet, Jazz, Contemporary, Hip hop, and Classical Irish dance. Her several disciplines allowed her to be a successful competitive dancer during her 10 year career at Xtreme Dance Force. Her competitive dance career then transitioned into exploration of the professional dance community in Chicago & Los Angeles. Morgan has been mentored by respected professionals such as Cameron Lee and Andye J. She currently still works and trains as a professional dancer while also teaching kids in hip hop and contemporary in the Chicagoland Area.